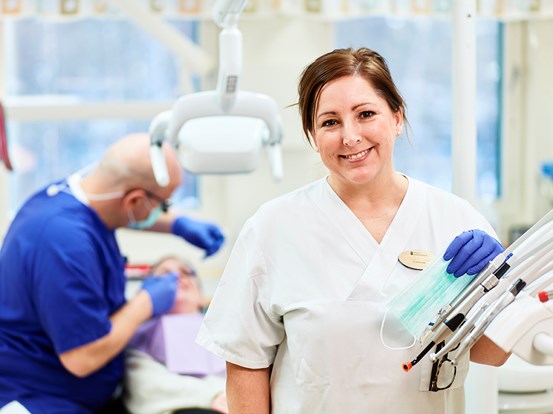 Work for us
Region Västernorrland is one of the county's largest employers and has workplaces all round the county.
About 7,000 people are employed by Region Västernorrland. The majority work with public health and medical care, but there are also areas such as administration, accounts, research, IT, culture, dental care, service and technology.
If you are interested in finding the vacancies we have at the moment, they are listed on the 'vacant positions' page "Lediga jobb" which you will find under the "Work for us" tab or at www.rvn.se/jobb.
We recruit people by means of "Offentliga jobb" and 'Heroma'. You must send your application digitally, instead of via e-mail or on paper.
Doctors without Swedish licence to practice medicine
You who have a foreign health and medical education need a Swedish licence to be allowed to practice medicine in Sweden.
To obtain a licence, you must have your professional qualifications approved. You also need to have good language skills in Swedish, Danish or Norwegian.
It is the National Board of Health and Welfare that tests and issues the licence, proof of specialist competence and various types of certificates.
You can read more on the National Board of Health and Welfare's website:
Apply for a license or recognition of a specialist qualification