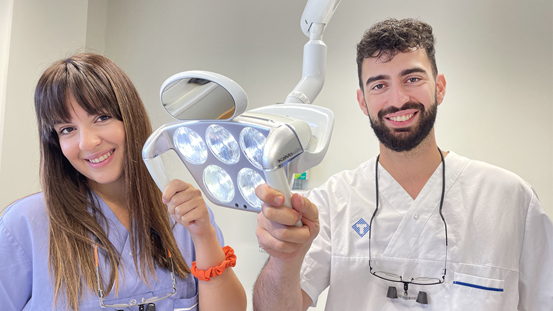 Folktandvården - become one of us!
At Folktandvården Västernorrland, you make a difference and develop in your profession. We have many years of experience in international recruitment within the dental professions and are keen that your path to a job with us is as good as possible.
At Folktandvården Västernorrland, you get to work in a contemporary business with high quality and new technology. We work in teams and help each other where everyone is needed. We protect our working environment and have favorable working hours with statutory holidays.
We will help you all the way from application and moving, to introduction and employment. Competent and committed teachers will teach you the Swedish language right from the start.  
Become one of us! Contact us to find out more:
Helena Johansson, HR consultant 
Email address: helena.johansson5@rvn.se
Phone number: +4660-18 11 37